Aquafinesse water care SPA set
The Aquafinesse water care SPA set contains everything you need to ensure that the water treatment runs smoothly. With only one dose per week, AquaFinesse ensures clean and clear water! AquaFinesse also softens the water in your jacuzzi by removing the limescale from the equipment.
Each AquaFinesse water care box contains:
2 x 2 liter bottles of AquaFinesse liquid
1 slow release dispenser
cleaning tablets (20gr)
1 flexible measuring cup and a user manual.
Each Aquafinesse water care set lasts between 3 and 6 months, depending on the size of your jacuzzi.
Negative impact of chemicals
As many people know, water must be disinfected in order to destroy the bacteria. That's why people often use a lot of highly concentrated chlorine products.
This can cause water to smell strongly of chlorine and also has negative side effects for your skin and eyes. Also, too high a dose of chemicals can damage your spa.
This requires many measurements and adjustments of these values. In short, this can be very intensive, which does not enhance the enjoyment of your jacuzzi.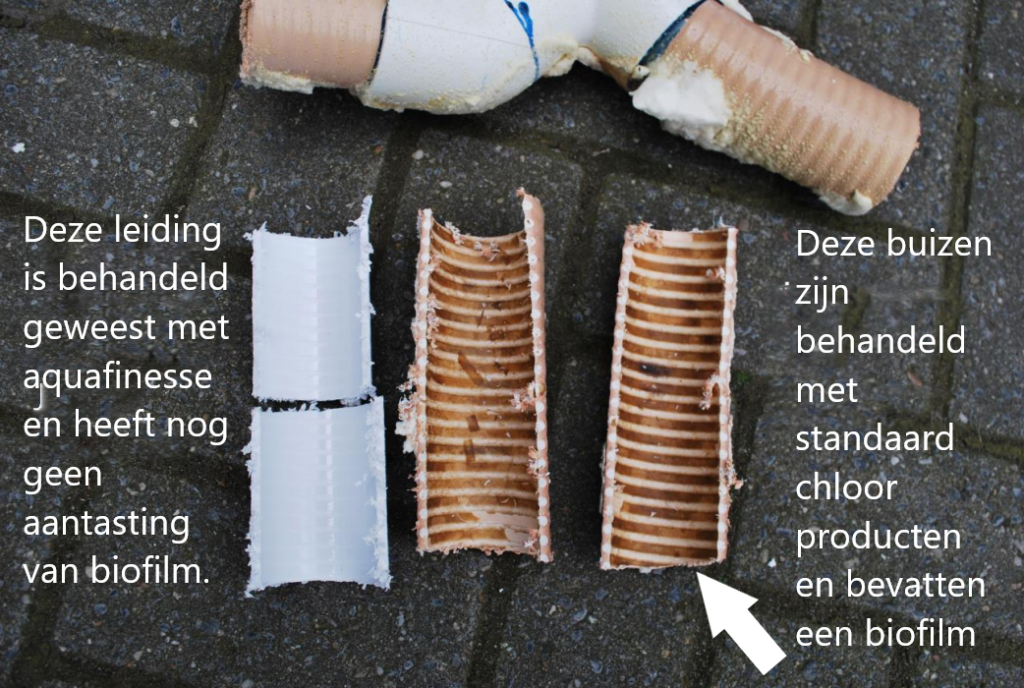 The solution is called AquaFinesse water care SPA set

This patented environmentally friendly formula tackles the problem at the root. The slime layer loosens from the surface and is then washed away with the water.
In addition, it cannot be reshaped. The result of this is a spectacular reduction of the bacteria in the water. As a result, only a minimal amount of disinfectant is required.
Lime, the destroyer of jacuzzis, is also no match for the power of this product.
The perfect one all in one solution! Clean, safe and crystal clear water.