Round Corten steel fire bowl
The round Corten steel fire bowls are our most sold garden fires. This corten steel fire disc will last a lifetime. They are made of premium Corten steel material of no less than 3 mm thick.
How to make beautiful rust color fire bowl
To ensure that the metal fire bowl rusts nicely and evenly, it is best to unpack it immediately after delivery. Make sure that no moisture remains between the packaging and the product. This can form irregular rust and stains.
Our fire bowls in corten steel are delivered "unrusted". To let it rust nicely to the typical rust brown color, place it outside and let it do its job again. A layer of rust will form over the Corten steel, which will further protect the material.
READING TIP : Discover all the qualities of Corten steel
Maintenance of the fire bowl
This Corten steel fire bowl requires no further maintenance after unpacking. This garden fire will last a lifetime. The thickness of the corten steel plate material is 4mm. The rusting is gradual and ensures protection of the product. In the middle of the bowl for the campfire is a hole of 2 to 3 cm. This prevents water from remaining in the fire bowl.
It is best to remove the ashes from the bowl after each use.
Heating advice for a beautiful garden fire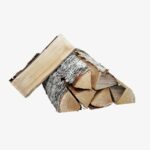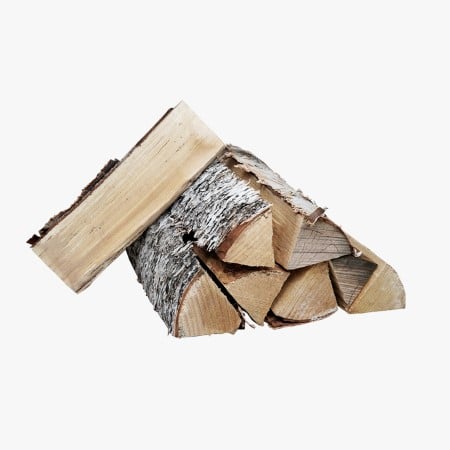 To give the fire bowl a long lifespan, it is best to light the fire carefully with firelighters and dry firewood. As you have a beautiful flame and a well-burning fire, you can add larger blocks of wood in the Corten steel fire bowl.
For a low smoke development and a beautiful flame we recommend,  dried birch wood. This wood has one pleasant smell, char quickly and gives a very nice flame effect. Birch wood has the characteristic that it catches fire quickly. Birch wood has a typical white bark and a nice smell.
You can also use harder woods such as beech and ash for garden fires. These harder woods will burn longer and slower. You can also use this harder type for larger fires or larger stoves. A fast-growing tree usually provides softer wood that burns quickly, a slow-growing tree, such as a beech, provides hard wood that burns more slowly.
The advantages of our metal fire bowl for the garden
Extremely strong made of premium Corten steel and indestructible
Very nice sleek and timeless design fire bowl.
Different diameters from 60cm to even 200cm
Weather resistant and very durable material
5 years warranty
Dimensions of the fire bowl in Corten steel
D 600 x H 140 cm weight 8 kg
D 800 x H 210 cm weight 16 kg
D 1000 x H 210 cm weight 23 kg
D 1200 x H 210 cm weight 33 kg
D 1500 x H 310 cm weight 75 kg
D 2000 x H 310 cm weight 120 kg