Dolphin S 200 swimming pool robot with Easy Clean filter
Experience superior Dolphin S pool cleaning with this basic robots. With the Dolphin S 200 pool robot no cart was delivered.

lightweight
The Dolphin S 200 is a lightweight with fast water outlet. This accelerated water outlet ensures that the pool vacuum cleaner is very easy to use.
Easy clean filter basket
Filter basket where you can use 2 different filter cartridges. You can combine a fine filter with a coarse filter.
Power Stream control of the Dolphin S 200 swimming pool robot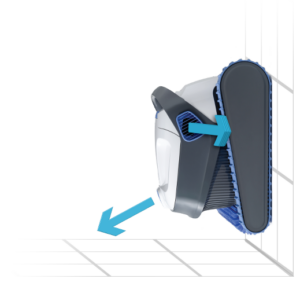 Water thrust in different directions ensures constant grip on vertical walls. This control of the swimming pool robot ensures efficient cleaning along the walls and the waterline. The Power Stream provides improved navigation of the device.
Why Dolphin robot?
Innovation – the best available robot technology in the industry
Compatible - the most suitable robot for every pool / swimming pond, every owner in all circumstances
Pioneer – the market leader in pool robots
Service – exceptional support
Dolphin has sold more than 1,000,000 swimming pool robots in more than 46 countries
USEFUL: Swimming pool robots, all info, FAQs, BLOGS and videos on 1 clear page.
Comparison Dolphin S series of robots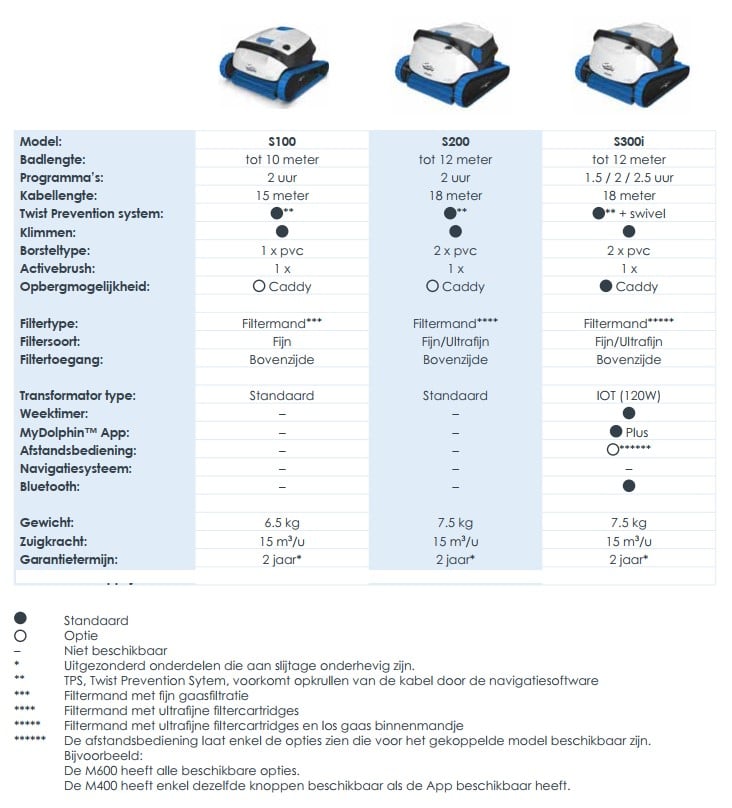 There is a special website with all information about the Dolphin S Series