Escape P9 Outdoor speaker in black - white - tan
Escape P 9 outdoor speaker, a wireless waterproof high-end outdoor box with amazing specifications.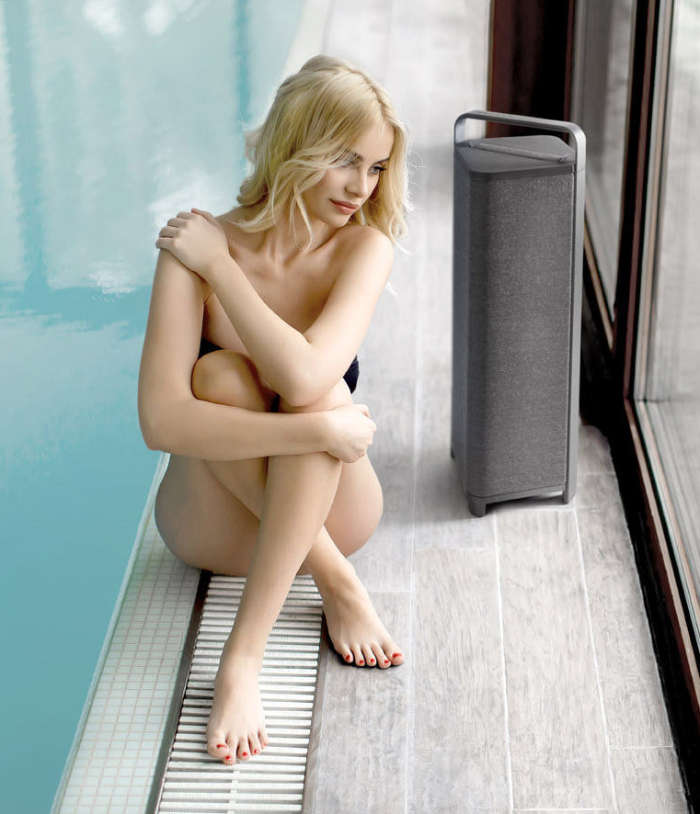 8 hours of autonomy
Powerful rechargeable battery of a new generation of lithium iron phosphate for 8 hours of wireless listening pleasure.
Splash-proof and weather-resistant
Stylish grill made of a durable filament polyester yarn with a soft appearance for a natural material effect. Elegant 1-piece cast and powder-coated aluminum handle with matching extruded moldings.
High quality design portable outdoor box
The P9 stands for a super sleek timeless design and look and feel due to high-quality luxurious materials. Both discreet and very decorative. Matches many exterior and interior styles.
360° TOP sound
4 high-quality full-range speakers arranged in 360° provide an all-encompassing and detailed sound field.
State-Of-The-Art High-end portable speaker

Splash-proof design
Detailed sound reproduction in 360° using 4 high-quality 3-inch full-range drivers
8-inch subwoofer delivers impressive bass reproduction that is both deep and powerful
Digital Power Amplifier Total Capacity 100Watts RMS–Freq. Response 20Hz-20KHz
Two powerful 24-BIT DSP processors for optimal tone control
Bluetooth®4.2 – supports advanced audio coding (AAC) and Qualcomm® aptXTM
USB Flash Drive Audio - input and universal 3.5mm auxiliary input (x2)
Digital interface – interaction via a dedicated app suitable for IOS® and Android TM
Twin Mode for combining 2 Escape TM P9 in a stereo configuration
Powerful, rechargeable LiFePo4 battery for 8 hours of wireless listening pleasure
Internal charging system (240v/50Hz-110v/60Hz) for easy charging
Product dimensions: 731mm (H) x 293mm (W) x 293 (D) – Net weight: 12.30 kg