Imagilights Moments LED table lamp
the Moments collection design LED lamps for on the table
The Imagilights Moments LED table lamp is made of aluminium materials. This way you get a velvety elegance in every one pool house interior or on the table in a catering establishment. There are endless combinations possible in this collection. Including the choice 10 beautiful earthy colors and 6 different shapes.
Finally, it is also perfectly possible to combine 2 different colors. This way you can create your own style.
What is the most sold Imagi light LED table lamp?
In addition to the Moments table LED lamps for the table, the Djobie Plisee Glitter LED lamp the most sold design table lamps with battery and LED of it brand Imagilight.
Can't see the wood for the trees in this beautiful large selection? Our most sold moments light is the MOM-003.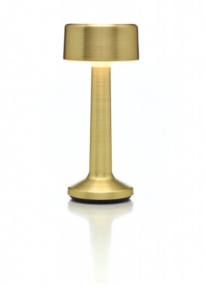 Multi-charger for fast charging of table lamps in the hospitality industry
If you are interested in larger numbers of the moments collection, it is recommended to contact the table lamp multi charger to work. This is very useful if you want to use the LED lamps, for example in a restaurant or on a terrace of a bistro.
locking function as anti theft
The new color lock feature with the Moments LED table lamp ensures that the buttons on the bottom of the lamp cannot be operated. So that customers/visitors cannot adjust the color combinations or strengths.
24 different pre-programmed colors are available. Including 2 candle functions and 4 brightness options. The color mix option provides an infinite number of colors.
The moments lights also have an anti-theft function.

Imagilight moments Led table lamps with considerably longer battery life
The battery life is significantly increases at the Moments Collection to 76 burning hours. For comparison, the original MOJO and TEBUR collection has a battery of 2400MAH. So this is a doubling.
For example if you have the mood lighting in candle mode you have 34 burning hours.
USEFUL : We collected all info, FAQs, Blogs and videos about the table lamps on 1 clear page.
Properties of the Moments LED lamp
Weight: 0.85kg
Battery: 3.7V Lipolymer - 5200MAH
Number of LEDs: 24 Pieces
LED Lifespan: +50 000 hours
Multi-charger available: Yes (8 places)

charger available: yes
Remote control: exclusive infrared remote control.
water resistance:

rain and dust proof

Dimensions: H 22.67 – ∅ foot 8.79
Input: 100-240V AC ∼ 50/60hz
Output: DC 9V-5A
Energy consumption: 1.5W