Plastic Electric heater
The Plastic Electric Heater from Pahlén can be installed in all types of pools or spas. The water is heated by an electric heating element.
All heat exchangers are designed to guarantee the lowest possible pressure loss.
Characteristics
Equipped with 2 high temperature couplings diam.50mm
High temperature protection system
Tension 230V – 400V .
Heating element in stainless steel (inox) or TITANIUM
Equipped with a flow regulator and a thermostat.
made of fiberglass reinforced thermoplastic plastic
For swimming pools up to 100m³
Tip
It is recommended to install a flow switch before the exchanger. Do you have pool water with SALT or a SALT ELECTROLYSIS please use the heat exchanger with it TITANIUM heating element.
The exchanger must be installed after the filter and for any water treatment.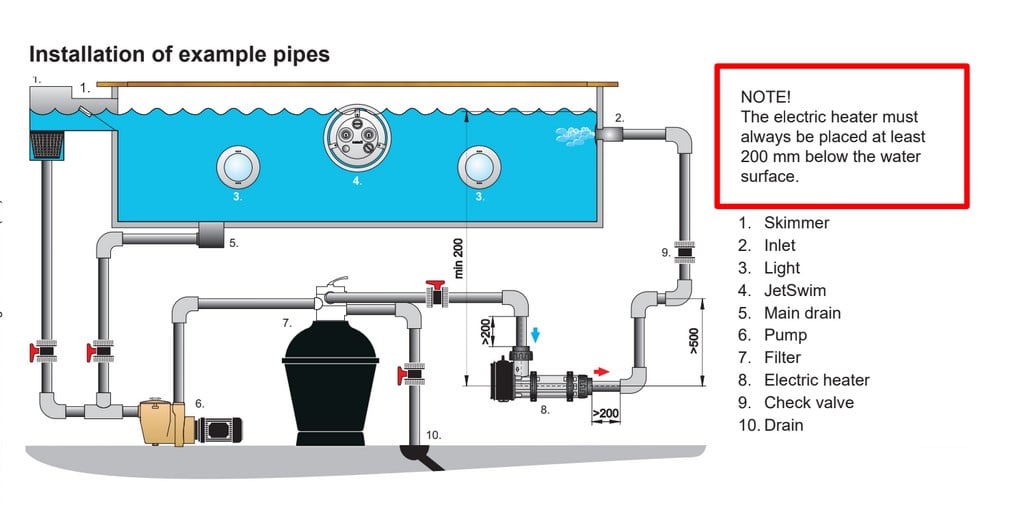 If the heaters are used in a highly corrosive environment (salt water treatments) or in water with a high chloride content (commercial whirlpools, for example),
we recommend treatment with the special Titanium/NIC-TECH technique, which greatly increases resistance. Special order.
Please consult us