Stainless Steel Electric Heater
The stainless steel electric heater is one heat exchanger which can be used to heat up a swimming pool without the use of a heating boiler.
Characteristics
The housing and all resistors are made of stainless steel.
Can be connected to a voltage of 230V or 400V.
Both connections are 1 1/2″ internal thread. To connect to a filter installation, it is recommended to use a 3-part high temperature coupling.
Including built-in aquastat and high temperature thermostat. The electric heat exchanger has a pressure switch but it is advisable to install a flow switch before the exchanger.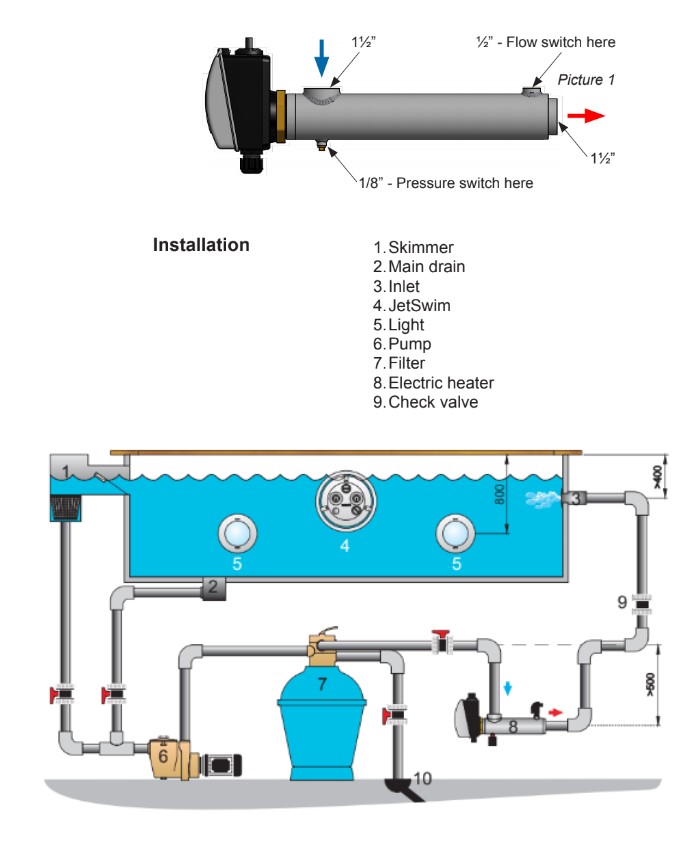 If the heaters are used in a highly corrosive environment (salt water treatments) or in water with a high chloride content (commercial whirlpools, for example),
we recommend a Titanium jacket treated with the NIC-TECH technique, which greatly increases the resistance. Special order.
Please consult us