Behncke Bühne sand filter
Behncke "Bühne" sand filter odeveloped with high quality and technical concepts is a medium-sized tank with new standard sizes.
By using the highest quality resins, the result is that this filter has a very osmotic resistance.
Due to its working pressure of 2.5 bar and high resistance up to 40 ° C it beats the many competitors in its range.
Characteristics:
This filter consists of high quality glass reinforced with polyester resin with internal sealing.

There is a large manhole at the top (Ø 220 mm) for better service (change sand).

Transparent top cover with a pressure gauge and manual air vent.

To drain the water, a GARDENA coupling 3/4″ is provided at the bottom

This filter has an operating force of max. 40 ° C and a working pressure of 2.5 bar

New PVC version internally threaded

Control of the filter bed is easy here through the glass lid.
Due to its high shape, the upper manhole is less accessible, so you can see a manhole on the side for better service. Also with glass lid
Inclusive:
Behncke Buhne sand filter comes with a manual 6-way valve.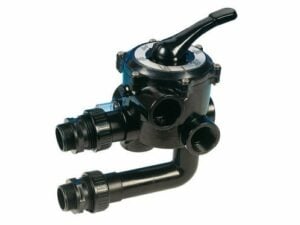 The 3-part coupling pieces are also supplied with the filter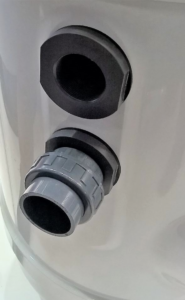 Here you can see that there are different ways to connect the filter
One possibility is like the top opening with internal thread or like the bottom with a three-piece coupling.